Halloween may be seven long months away, but it also means you get plenty of time to create an amazing home decor that will set you apart from your neighbors. In order to help Halloween enthusiasts, a seller on Etsy has come up with a bean bag that is shaped like a human skull, reported Altpress. Yes, you read that right. Now you can own this skull-shaped bean bag, and oh, did we mention that it comes with a retractable jaw? You can open it up and sit inside while you binge through your favorite horror movies marathon.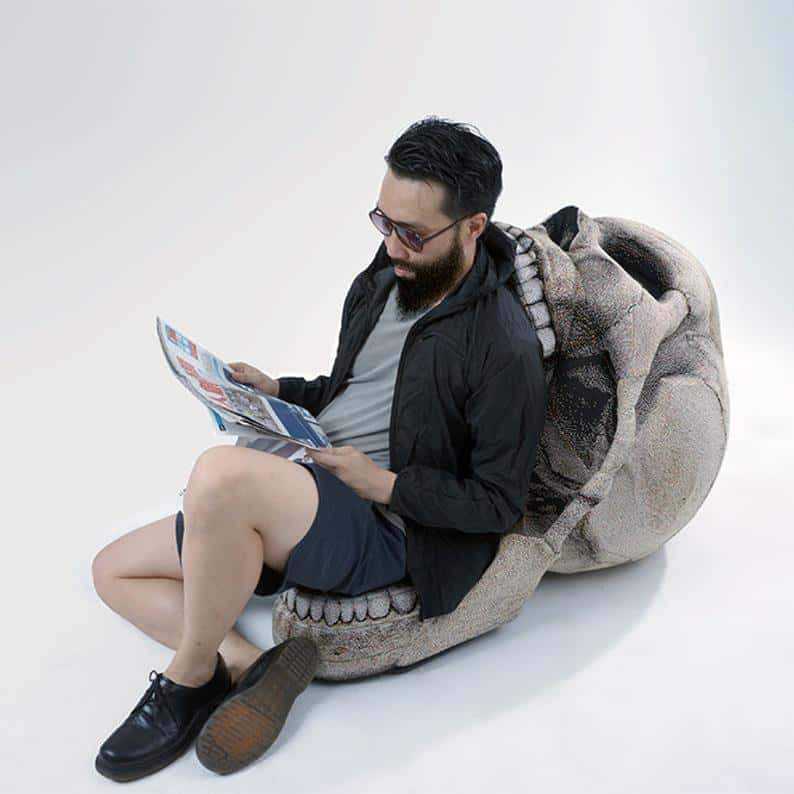 The skull-shaped bean bag's attention to detail is also pretty mind-blowing. The chair is handmade and it does not come at an easy price, but after having a look, you will understand why it falls on the expensive side. You can be the proud owner of this skull-shaped bean bag for $449 and its gonna stay with you for a long time to come. ChicsinDesign, who is selling the bean bag, described the product, saying, "The SKULL Chair has a movable jaw which can be opened and closed, it can be functioned as a comfy low chair or an awesome decoration for your home. The graphics on the beanbag is knitted with colored yarns, instead of printed."
It continued, "Please take a closer look at the close-up picturer to view how the graphic is formed, this pixeled effect is a carefully designed feature of our signature technique. he SKULL Chair comes flat packed and will require assembling before use. It can be taken apart and stored away in a few simple steps, and the covers can be taken off for washing. Instruction manual and fun assembling are included in the package." The bean bag measures 85cm(H) x 75cm(w) X 98cm(D). If you want to get this spooky bean bag, you can get it right here. Although the product is currently unavailable, keep an eye out. The seller might restock anytime soon.
In case you are looking for other Halloween decor of the same theme, then we suggest you check out these porcelain skull mugs. This adorably creepy product is sold by HouseOfDaan and these skull-shaped mugs look absolutely badass! They come at a size of 9 x 7 x 9 cm in size and they are handmade with absolutely amazing precision. Undoubtedly, these cups will make up for an amazing Halloween decor. Priced at $20, you can get them here.
Keeping the theme of Halloween in mind, these coffin serving trays seem to be a perfect fit! Measuring at 30 inches by 17 inches and 2.5 inches in size, this tray is sure to attract all eyeballs on to your dinner table. The product description reads, "Our Coffin Serving Tray in Midnight Black color is a serving tray is unlike any other! Add a bit of Gothness to your family dinner or keep it at your table as a display piece. We start with beautiful hand-selected pine and dye or paint it to the color of your choice. Our Midnight Black color is shown here." This tray is also designed to be water-resistant and customizable! If you want to own this creepy but amazing object, all you need to do is inform the seller beforehand. You can get this product here.