If you look at toys for kids, chances are you are most likely to find barbie dolls right at the top followed by other similar Americanized dolls out there. And, just about every one of them looks more or less the same—the same blonde hair with blue eyes and pink lips.
There are a few variations to this of course, with different eyes, change in hair color, and skin color too and yet each of them has the same Mattel imprint you can't unsee if you tried. And that's where the Charro Azteca comes in. Saturated by the lack of cultural representation in the toy market, Francisco Galvez, a Mexican-American came up with traditional traje dolls to represent every state in Mexico. Now, he plans to replace the Made in China dolls with the Made in Mexico ones and let us tell you, the result is pretty amazing.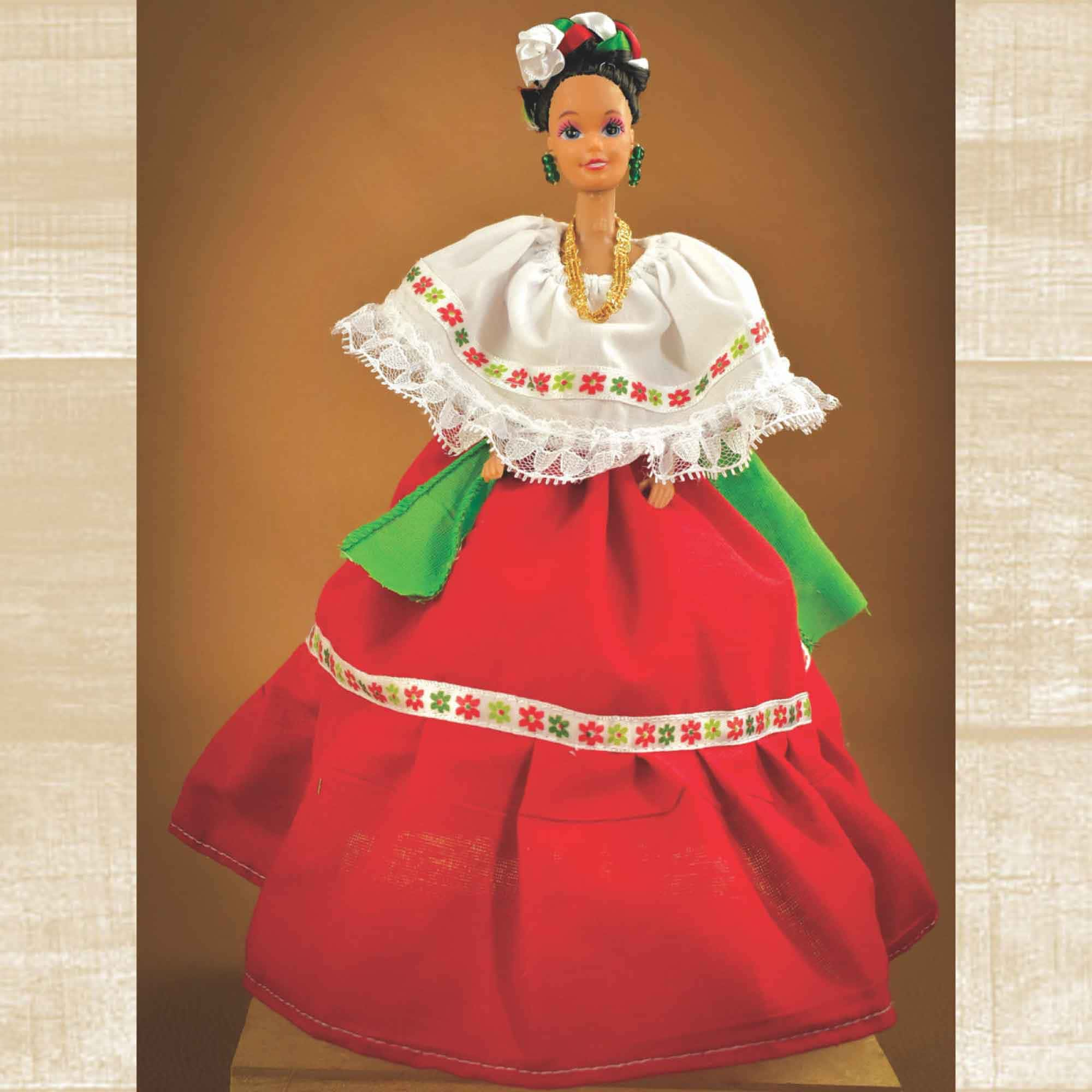 The site lists a total of 33 toys, representing all the 33 states in Mexico. Each of these toys comes dressed in the traditional attire of the state. For instance, the best-selling Zacatecas doll comes in a big red flare gown with a floral applique band around the knee, a white cover on top with what looks like a golden necklace. Jalisco, another top-selling toy, meanwhile, comes in a pink flare gown with embroidered detail near the cuff, a layered mesh top, gold necklace, a hat on the head and another in the right hand, and a flower in the left hand.
Explaining his background, the Los Angeles resident says: "My grandfather was from Colotlan, Jalisco where he made a living hand embroidering Belts, Horse Saddles & other typical Charro artisan work with a Fiber called "Pita". He then migrated his family to Villanueva, Zacatecas where my father was born. My grandfather continued his artisan work and my father grew up practicing Charreria his entire childhood until his adolescence where he earned the title of "Charro Completo". In the mid-1980s my mother was expecting a child (me) and my father decided to immigrate his newly growing family up north where there was this opportunity called the "American Dream".
The lack of Mexican-related merchandise at an affordable price is what led Galvez to start his company: "I began CharroAzteca.com to solve this problem for others and make it affordable and accessible for everyone in this country", he says.
"I learned to value the beauty and history of our culture. I was practically born riding a horse when I was young. As my family grew and my father had to work longer hours (6-7 days a week) practicing Charreria was not a priority, surviving was. My entire life I was raised with this deep burning pride for my culture and idolizing my grandfather's artisan work and my father's Charro tradition. Now I have my son and it's my responsibility to pass along this Love for our culture."
State dolls aren't the only thing available on the site either. Charro Azteca is, in fact, a full-fledged e-commerce service that offers clothing, accessories, footwear, headwear, and several other Mexican-inspired merchandises for its customer base. You can check out all the dolls here.