Every once in a while the internet sees a viral trend that leaves people befuddled like the Dress challenge in 2015 when nobody could reach a consensus as to whether it was blue and black or white and gold. Thankfully, we haven't run out of such challenges yet. Today, we bring you to a picture that is leaving people scratching their heads - a three-legged dog with seemingly no head.
The picture was posted on Reddit's subthread Confusing_Perspective. The post has since received more than 49k upvotes with close to a 1,000 people voicing their shock and confusion as they tried to decipher what the photo is all about. It also found it's way on to Imgur where people had similar reactions.
One particular Redditor even took the liberty to photoshop the picture for fun, and we've got to say, it looks pretty amazing!
Thankfully, the OP came back to explain the picture to people. It was actually a three-legged dog scratching its own back with its mouth, hence this weird perspective. As BlingerBunny on Imgur pointed out: "Now people; Don't panic. The pup's head is clearly hiding behind his body, and those stitches are where his leg used to be." But, people still weren't convinced or impressed with the explanation, so a hero stepped in to draw a picture to explain the perspective behind what exactly was happening, and it seemed to calm people's nerves.
Later, as fellow Redditors prodded for a picture of the dog, the original poster decided to share one.
This is not the only picture that has bamboozled denizens. Here are some more mind-bending animal pics that will simply blow you away.
1. A Weird Space Creature, Maybe? No, It's Actually A Horse
2. Cat Head With Human Hand Body. Creepy!
3. Where's The Bottom Or The Top?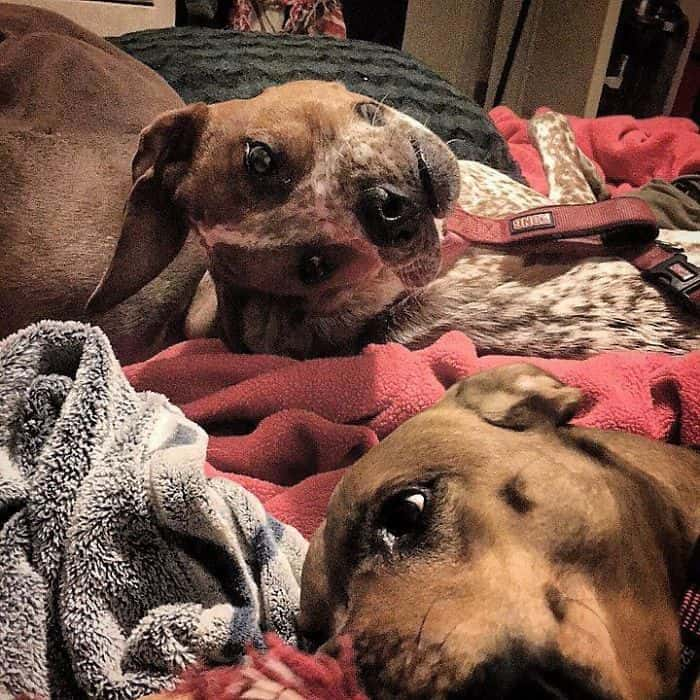 4. I'm Barker. I Bark Rainbows
5. Half Human, Half Dog! Dogman?
6. Captain Barkness! 'Cos Even Superheroes Need Cuddles!
7. Dragon Dressed In Dog Clothes
8. Doggy Two-Face!
9. Polar Dog
10. Furry, Matte-finish Crow